Treatment
Aroma oil massage
Aroma oil massage is the most popular variant of aroma massage. It involves a unique, soothing and relaxing combination of traditional massage techniques and selected essential oils. In contrast to the classic Thai massage, where oils are deliberately avoided, they are used in a very specific way during an aroma oil massage. We use a certified oil with orange aroma. In our experience, this aroma achieves the best effects. Our staff will massage you skillfully with this oil, as usual. Through the massaged and stimulated skin, as well as the sense of smell, the body absorbs the essential scents. The aromas penetrate the uppermost layers of the skin and reach the whole body through the blood and nerve cords. There they unfold their full effect. The result is a holistic relaxation. You feel wonderfully relaxed and loosened and the mind also comes to rest and relaxes.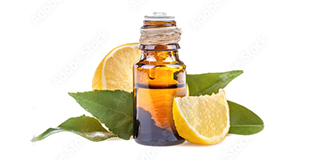 An aromatic oil massage works in many ways:
Your muscles relax and blockages are released
Sleep problems, neurological conditions and other stress symptoms can be alleviated
It can help with headaches and migraines, as well as diarrhea and constipation
The immune system is strengthened
Your skin looks fresher and healthier
Aroma oil massage increases your vitality and energy
Aroma oil massage can not only alleviate physical pain, it will help you gain new energy and vitality and at the same time is a balm for your soul. Our high-quality essential oils will also increase your psychological well-being. Put yourself in the professional hands of our friendly masseuses. In our centrally located massage studio between the subway stations Bismarckstraßen and Sophie-Charlotte-Platz in Berlin-Charlottenburg, a tasteful ambience awaits you. Just let yourself go and enjoy the relaxing effect of a traditional aromatic oil massage with pleasant light and soothing music.
Already in ancient Egypt and Mesopotamia, aromatic oils were used to heal physical and psychological ailments. Then, in the middle of the 20th century, the classic aromatherapies were combined with traditional massage techniques. Nowadays, aromatic oil massage is very popular.
Convince yourself of the vitalizing and energetic effect of high-quality aromas. Depending on your taste, choose your favorite scent. Whether orange, ylang-ylang, jasmine, lemongrass or a special almond oil – our highly trained masseuses will prepare a sensual and relaxing fragrance and massage experience for you.
Professionalism, cleanliness and a comprehensive hygiene concept are very important to us. We do everything we can to ensure that our customers are satisfied and relaxed as they go about their daily lives. For us, this also includes fair prices and trustworthy cooperation. By the way, every eleventh massage is free (bonus card). Our gift to loyal customers!
Treatment aroma oil massage
Prices
Single massage ladies

| | |
| --- | --- |
| 30 Minutes | 40,- € |
| 60 Minutes | 55,- € |
| 90 Minutes | 80,- € |
| 120 Minutes | 95,- € |
Single massage men

| | |
| --- | --- |
| 30 Minutes | 40,- € |
| 60 Minutes | 60,- € |
| 90 Minutes | 90,- € |
| 120 Minutes | 110,- € |
Couples massages

| | |
| --- | --- |
| 30 Minutes | 75,- € |
| 60 Minutes | 105,- € |
| 90 Minutes | 155,- € |
| 120 Minutes | 205,- € |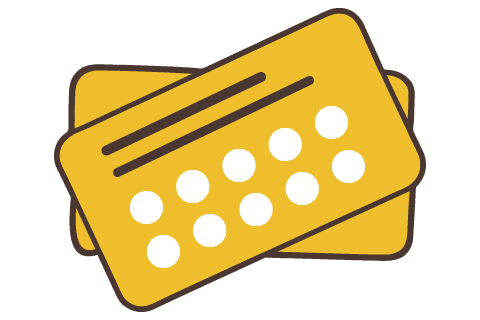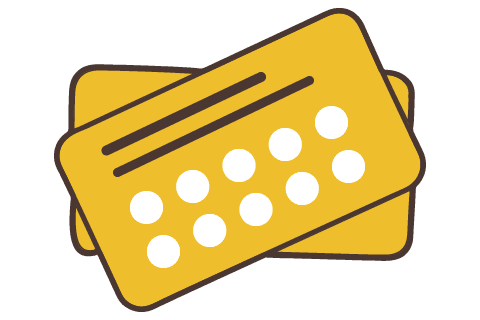 Bonus card
Upon request, you will receive our bonus card at the reception.
With 10 treatments a 60 minutes, 1x free massage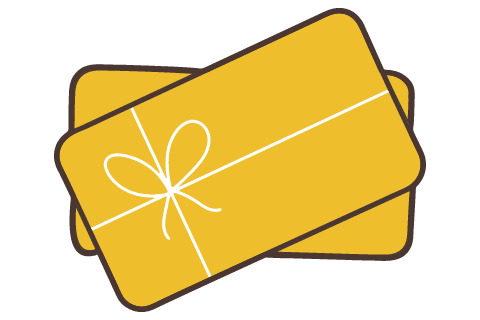 Vouchers
Why not also give the gift of well-being and relaxation…!
Massage vouchers are available at the reception.
Massage parlor
Massage studio Berlin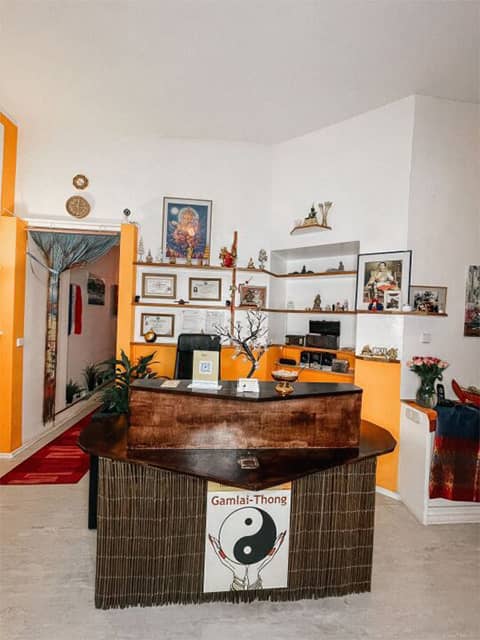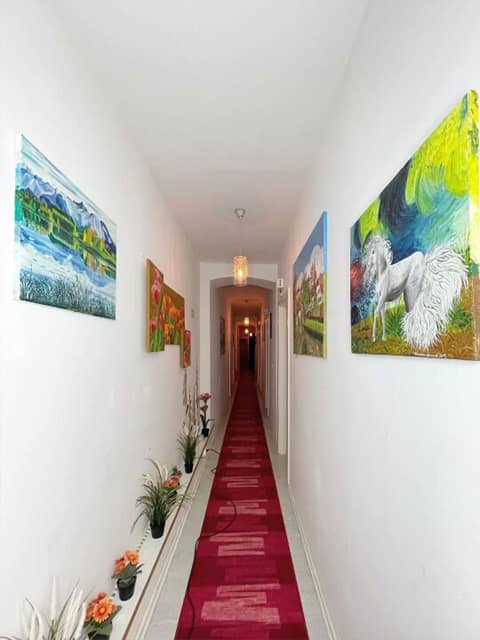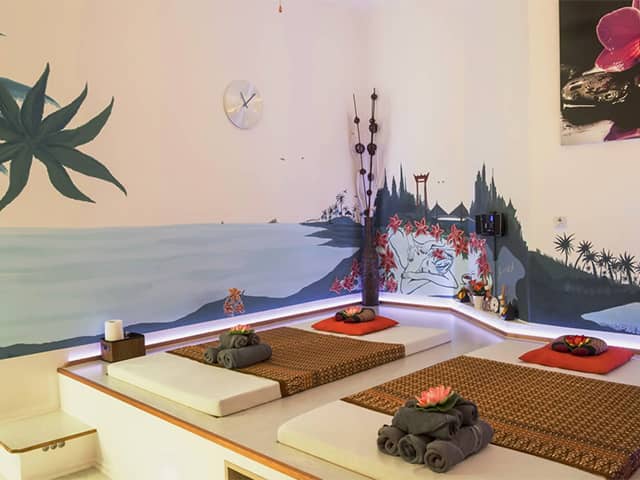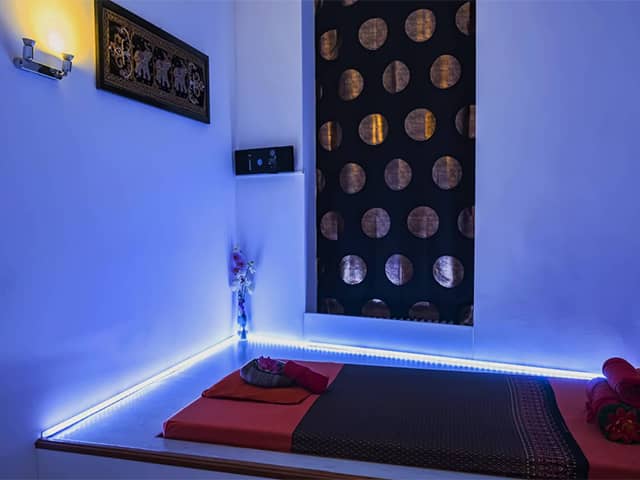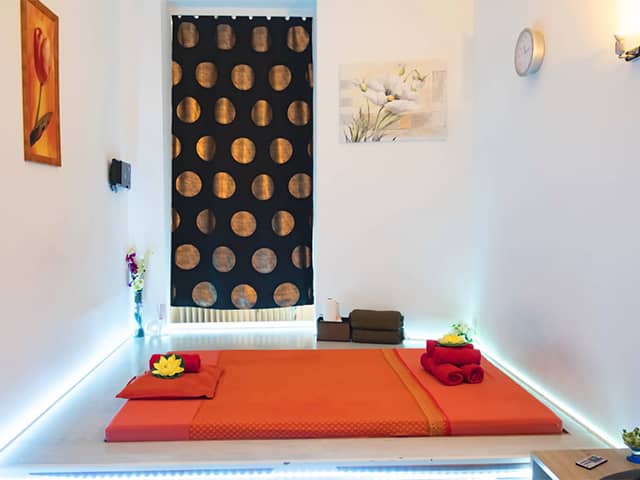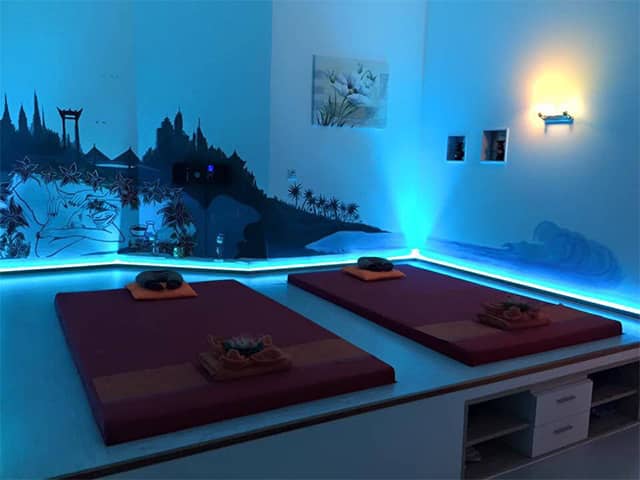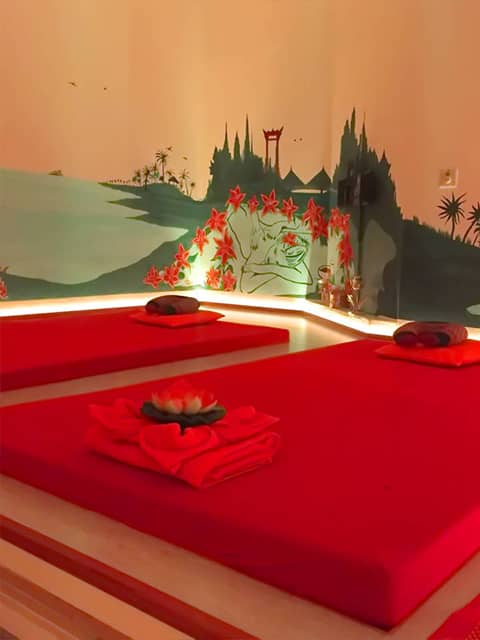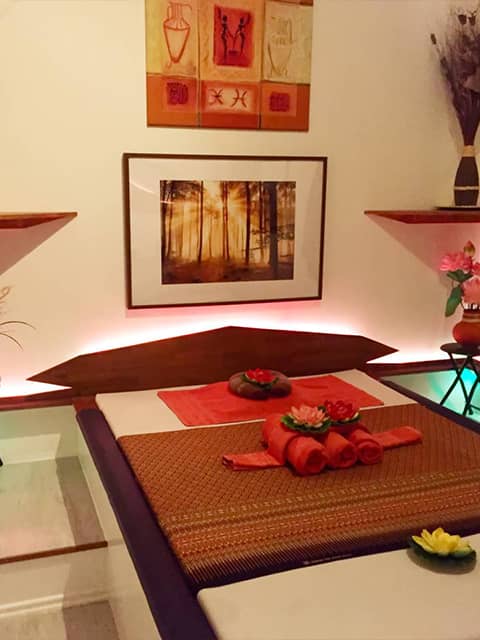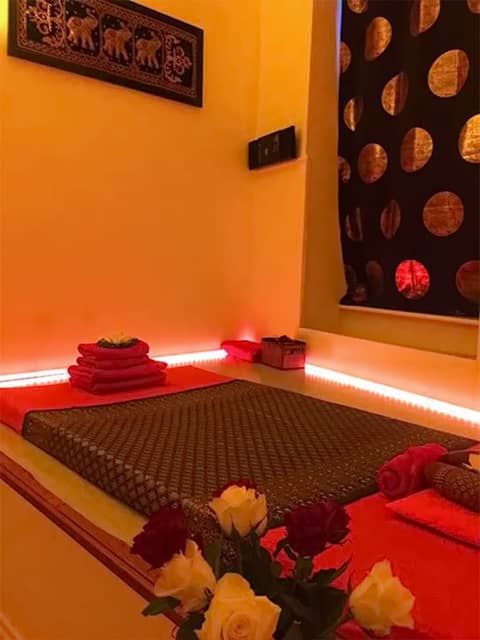 Visit our Berlin massage parlor
You will find our beautiful and quietly located massage studio directly between the subway stations Bismarckstraße and Sophie-Charlotte-Platz in the heart of Berlin-Charlottenburg.
Address
Fritschestraße 67
D-10585 Berlin