Treatment
Leg / foot massage
Have you been on your feet literally the whole day? Then you should definitely treat yourself to a relaxing and soothing foot massage. During this very old and also very popular form of partial massage, the back of your foot, your toes as well as the bottom of your foot are specifically stimulated. The foot massage is based on the awareness that the feet are crossed by nerve cords leading to every single organ or point of the body. Our highly trained and experienced masseuses can thus influence your entire organism by massaging specific areas of your feet. This has a beneficial effect on your entire foot and walking apparatus. It also has a relaxing and healing effect on other parts of the body. With the help of a foot massage, various body functions can be regulated and improved.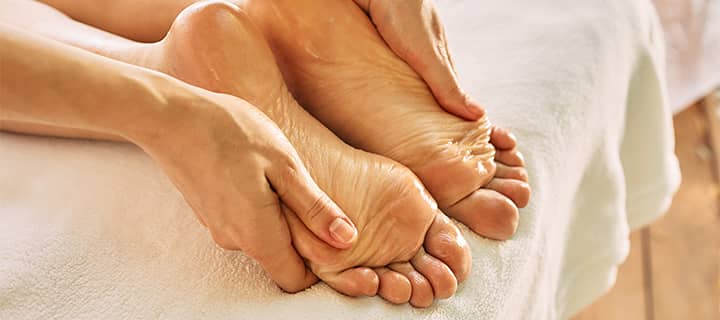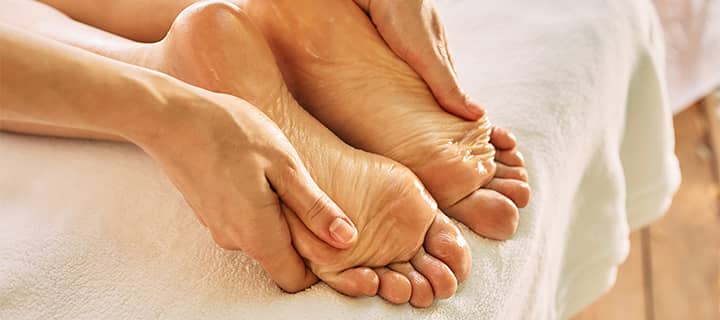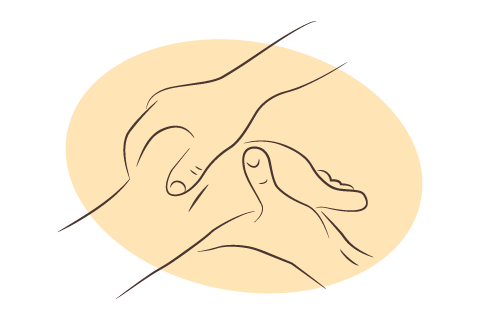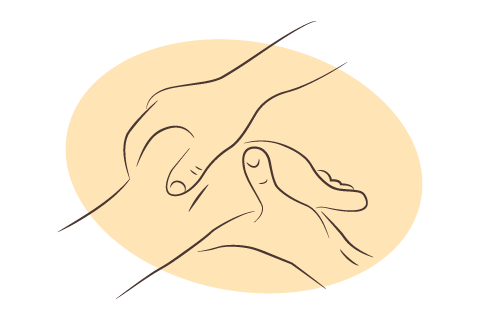 This can manifest itself, for example, in the form of:
Relief for back pain and headaches
Help with difficulties with digestion
Relief from menstrual problems or pain.
The entire circulation is stimulated
The body's immune system is strengthened
Foot massage: gentle pressure – great effect
The punctual massage of the foot is said to have been widespread in the Asian region already 5,000 years ago. Even then, scholars and physicians were aware of the beneficial and healing effects of special pressure techniques. The stimulation of certain regions of the feet were used specifically to alleviate illnesses and complaints. In times of enlightenment, this knowledge finally reached Europe, but then fell into oblivion. The foot massage enjoys great popularity among our customers and is gladly taken up. Especially the uncomplicated possibility to enjoy a soothing treatment quickly, without dressing and undressing, people with little time like to use as a small energy boost.
Enjoy a professional and relaxing foot massage yourself. Our friendly and expert masseuses are true masters at it. Whether you are suffering from acute problems, just want to enjoy a relaxing massage or want to do something good for yourself for preventive reasons. A foot massage that also includes parts of the whole leg is a wonderful experience.
Give yourself and your feet a relaxing time out. Our feet are among the most important parts of our body, they are very stressed and far too often neglected.
Put your feet up in our beautiful massage studio in Berlin-Charlottenburg and let us pamper you. Centrally located between the subway stations Bismarckstraße and Sophie-Charlotte-Platz, a pleasant and elaborately designed ambience awaits you. Professional masseuses, fair prices and a clean and friendly environment ensure that you can quickly switch off from the stressful everyday life.
By the way, regular customers receive one massage for free after ten massages!
Treatment leg / foot massage
Prices
Single massage ladies

| | |
| --- | --- |
| 30 Minutes | 35,- € |
| 60 Minutes | 50,- € |
| 90 Minutes | 75,- € |
| 120 Minutes | 90,- € |
Single massage men

| | |
| --- | --- |
| 30 Minutes | 35,- € |
| 60 Minutes | 55,- € |
| 90 Minutes | 85,- € |
| 120 Minutes | 105,- € |
Couples massages

| | |
| --- | --- |
| 30 Minutes | 70,- € |
| 60 Minutes | 100,- € |
| 90 Minutes | 150,- € |
| 120 Minutes | 200,- € |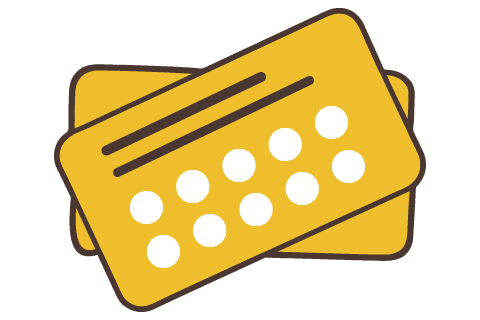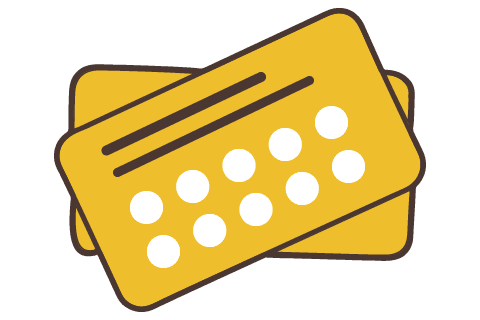 Bonus card
Upon request, you will receive our bonus card at the reception.
With 10 treatments a 60 minutes, 1x free massage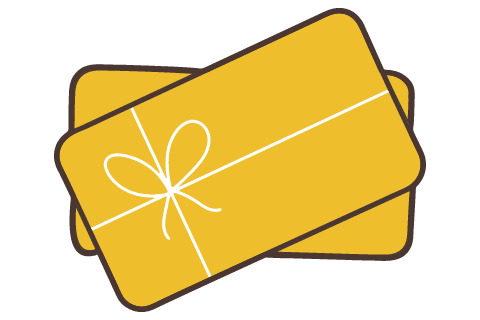 Vouchers
Why not also give the gift of well-being and relaxation…!
Massage vouchers are available at the reception.
Massage parlor
Massage studio Berlin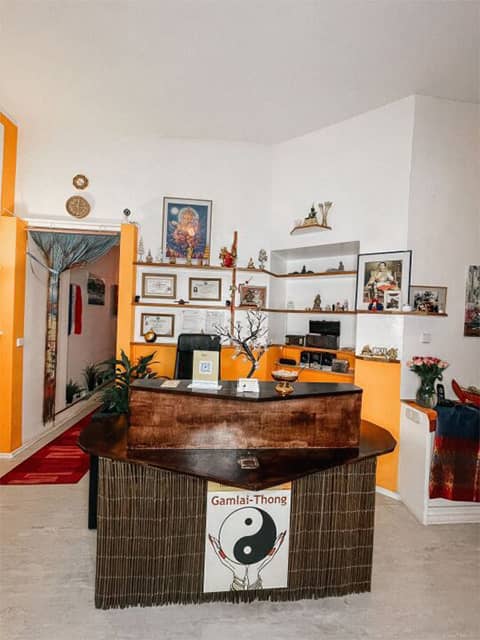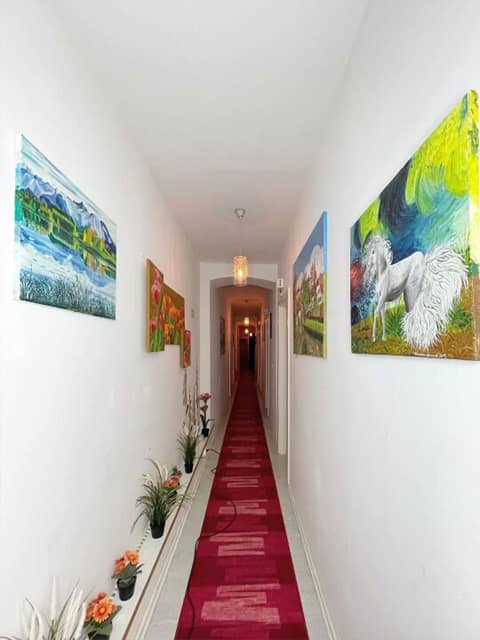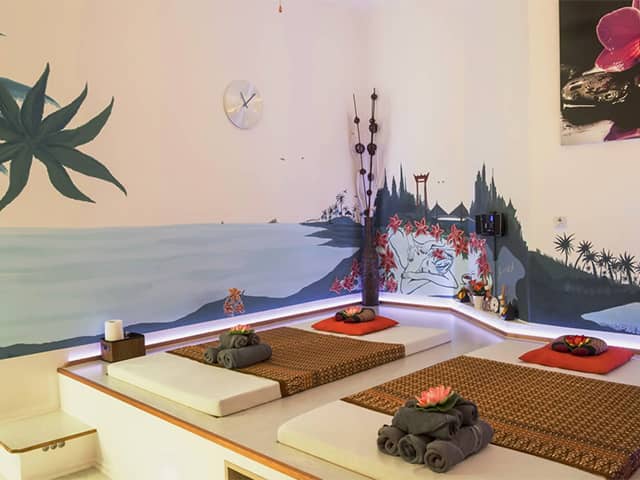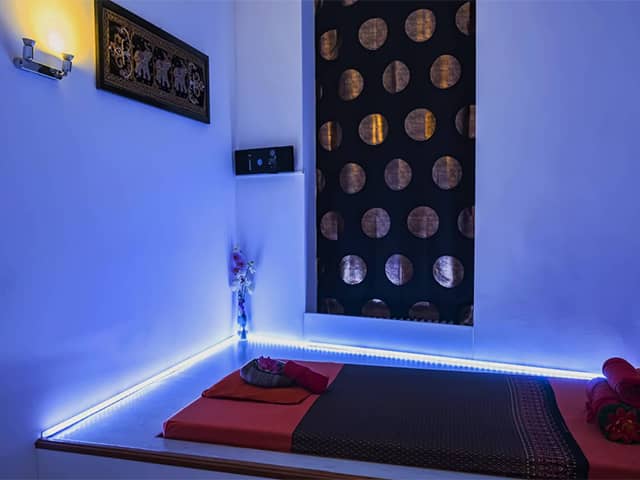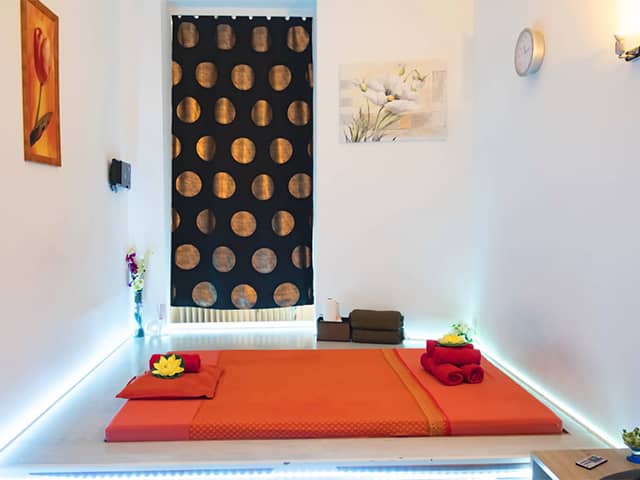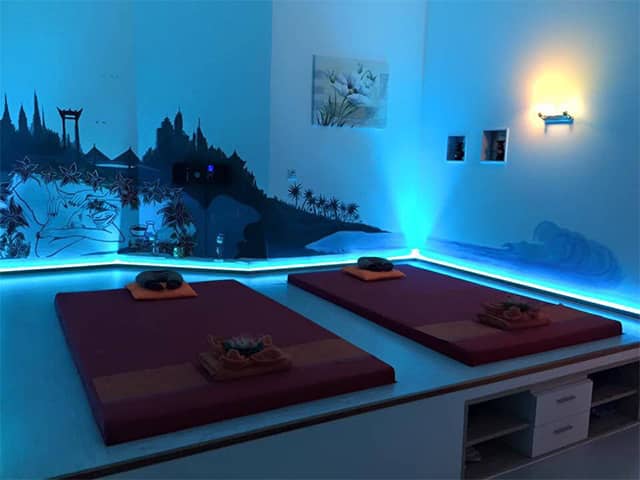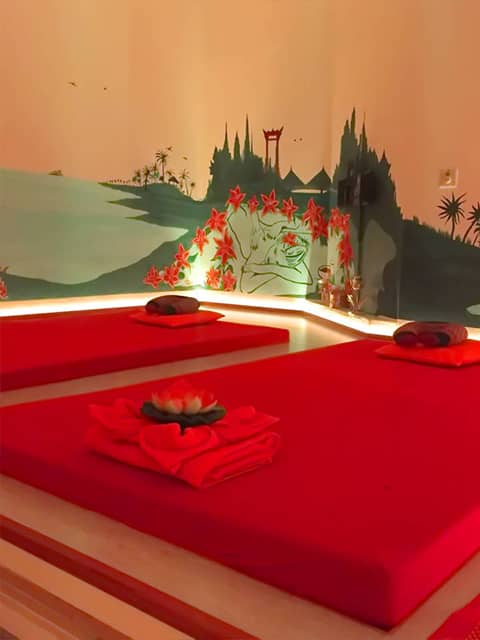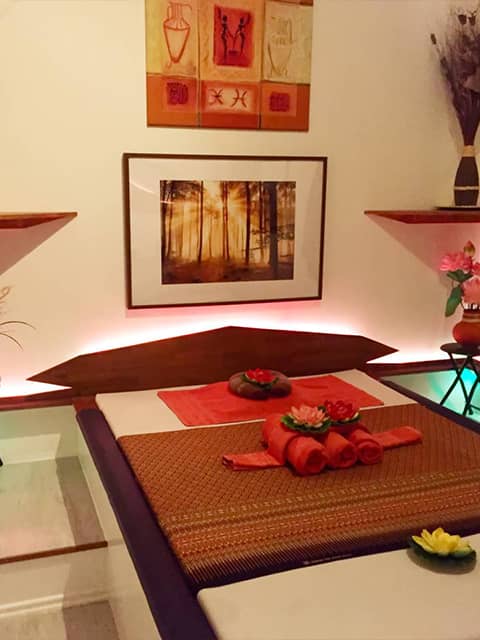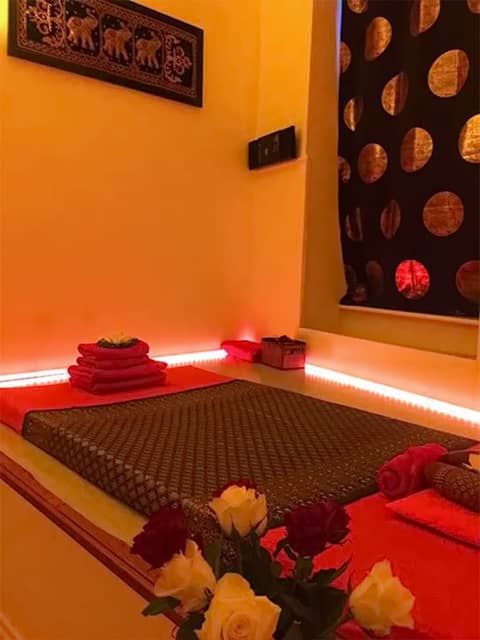 Visit our Berlin massage parlor
You will find our beautiful and quietly located massage studio directly between the subway stations Bismarckstraße and Sophie-Charlotte-Platz in the heart of Berlin-Charlottenburg.
Address
Fritschestraße 67
D-10585 Berlin