Treatment
Wellness massage
The primary purpose of a wellness massage is to relax the body and mind. Compared to other forms of massage, the health or rather medical aspect takes a back seat. The personal well-being is in the foreground. A wellness massage helps to release general tensions and blockages of the body. It stimulates the blood circulation and the metabolism of the skin. Many people also use wellness massages to prevent impending ailments, such as back pain, neck pain or headaches. Wellness massages are also often used as a form of rehabilitation following illnesses or physical damage. Our experienced masseuses like to use special oils for this massage, which come from their Thai homeland. The wellness massage is not so much about pressure, stretching and stretching movements. Rather, by means of gentle and flowing kneading and stroking movements, the body is gently loosened and a woolly, warm feeling of well-being is triggered.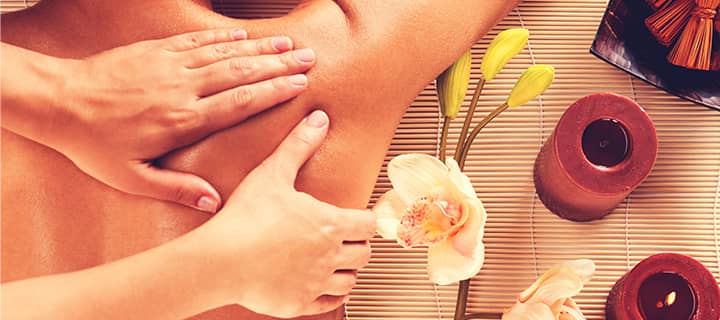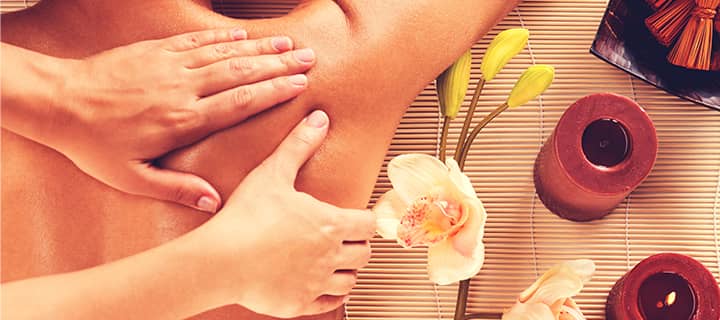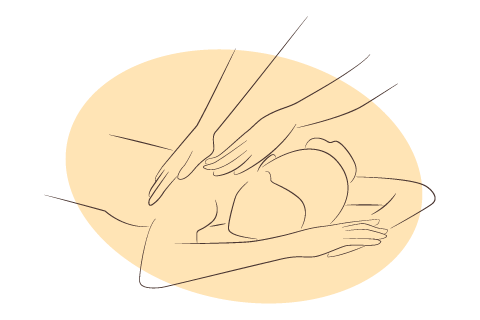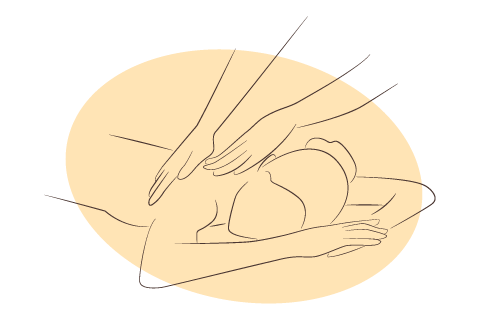 A wellness massage convinces especially through:
their beneficial and holistic relaxation
their preventive character
their alleviating effect on previous pain or discomfort
its numerous possible combinations with other treatments
Wellness massage – relaxation for body and mind
Wellness massages come in many forms. They can also be tailored specifically to your needs and wishes. Basically, a relaxed, calm and harmonious atmosphere is the best prerequisite for a beautiful and sensual massage experience. And there you are in our beautiful massage studio in the middle of Berlin-Charlottenburg exactly at the right address. Easily accessible between the subway stations Bismarckstraße and Sophie-Charlotte-Platz, a first-class ambience awaits you here. Switch off from everyday life and let yourself be pampered by the trained hands of our professional masseuses in a pleasant and relaxing environment.
At best, a wellness massage not only promotes relaxation and well-being, but also ensures a deep and satisfying harmony of body and mind. In addition to the massage technique, vitalizing oils and beguiling fragrances, color and light concepts as well as the appropriate music are also part of the holistic experience. With the help of these aids, the human senses are activated and a comprehensive body feeling is created. This contributes to a holistic relaxation, stimulates blood circulation and circulation. Your muscles can relax, blockages are released and your head also comes to rest.
Wellness massages – although not under this term – have been known in their original form for more than 2,000 years. It is said that even the gladiators in ancient Rome had themselves massaged with essential oils after their strength-sapping fights in order to regain their strength. Strengthen your body and mind with a soothing massage. Did you know that with us every tenth massage is free? The satisfaction of our customers, fair prices and a clean, well-kept environment are very important to us. Convince yourself and visit us!
Treatment wellness massage
Prices
Single massage ladies

| | |
| --- | --- |
| 30 Minutes | 35,- € |
| 60 Minutes | 50,- € |
| 90 Minutes | 75,- € |
| 120 Minutes | 90,- € |
Single massage men

| | |
| --- | --- |
| 30 Minutes | 35,- € |
| 60 Minutes | 55,- € |
| 90 Minutes | 85,- € |
| 120 Minutes | 105,- € |
Couples massages

| | |
| --- | --- |
| 30 Minutes | 70,- € |
| 60 Minutes | 100,- € |
| 90 Minutes | 150,- € |
| 120 Minutes | 200,- € |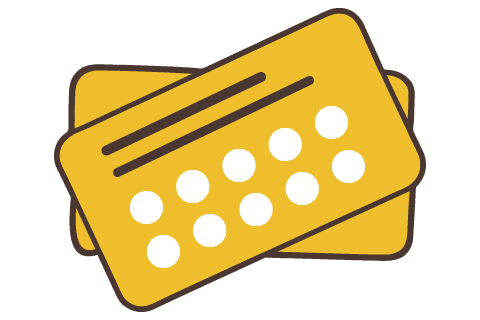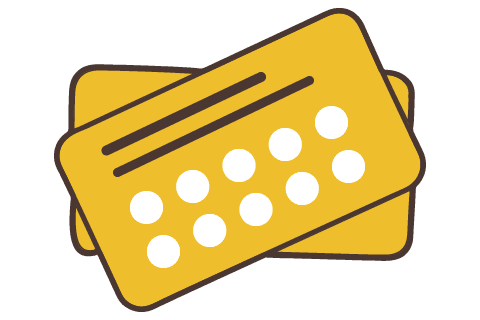 Bonus card
Upon request, you will receive our bonus card at the reception.
With 10 treatments a 60 minutes, 1x free massage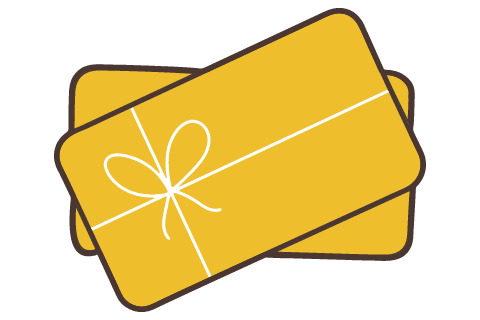 Vouchers
Why not also give the gift of well-being and relaxation…!
Massage vouchers are available at the reception.
Massage parlor
Massage studio Berlin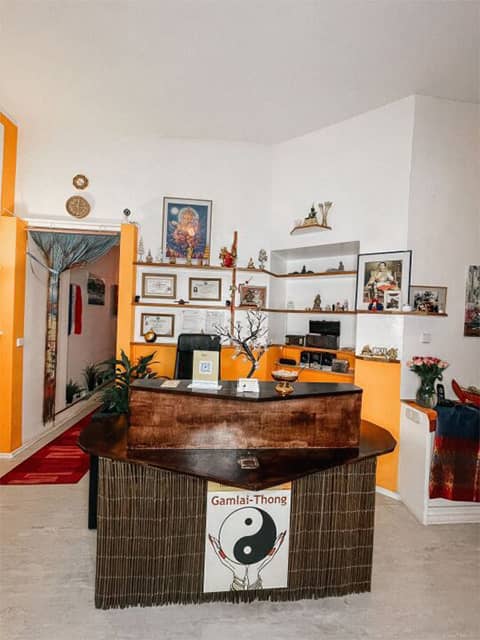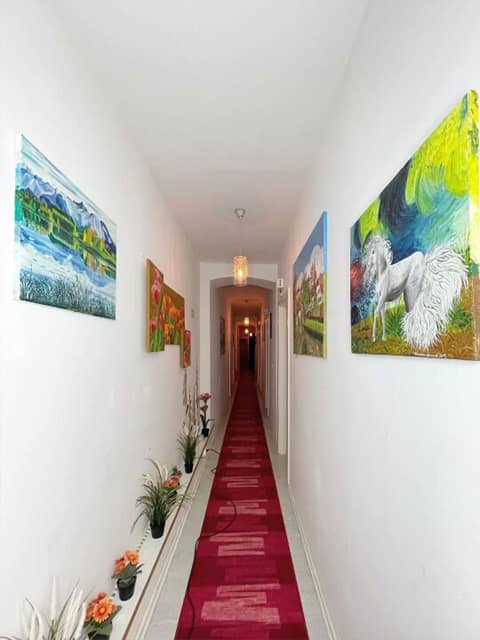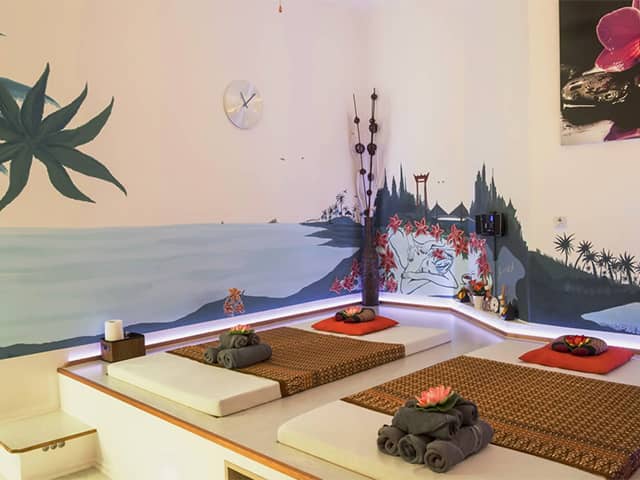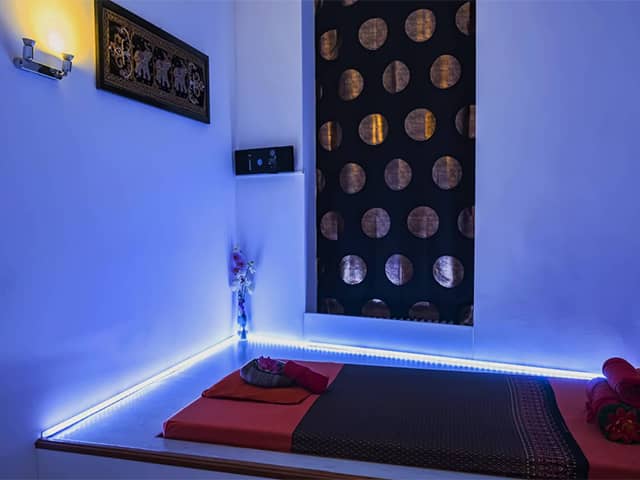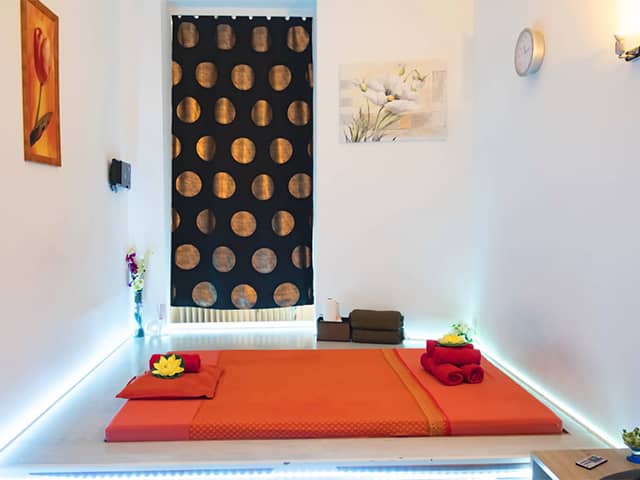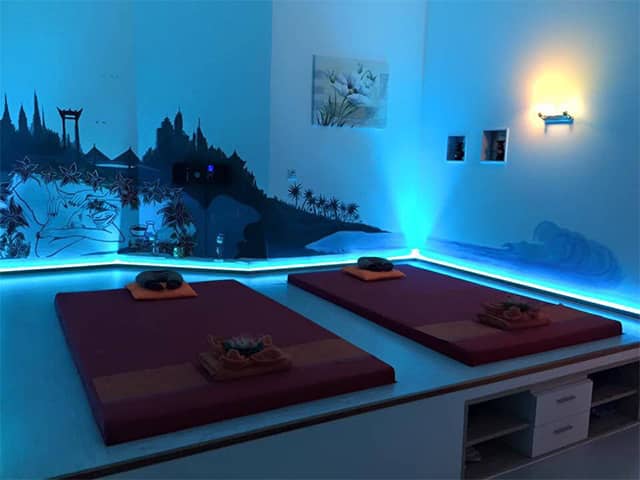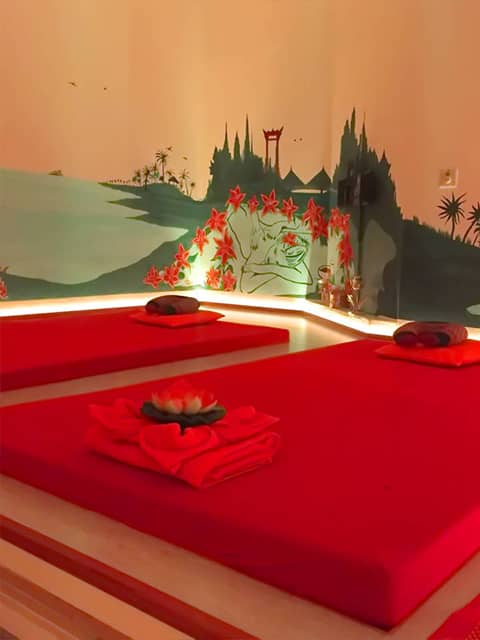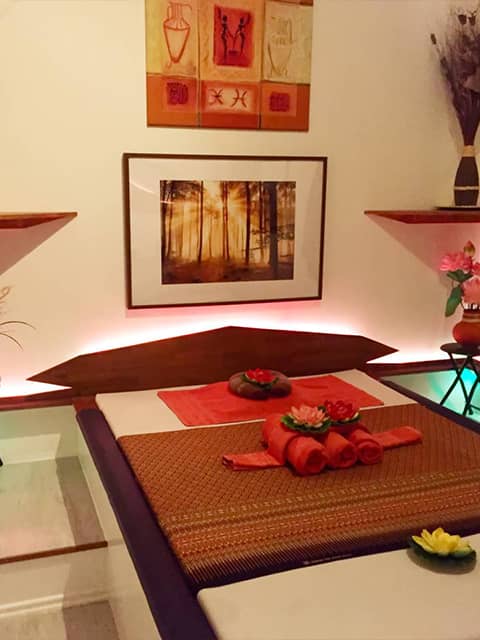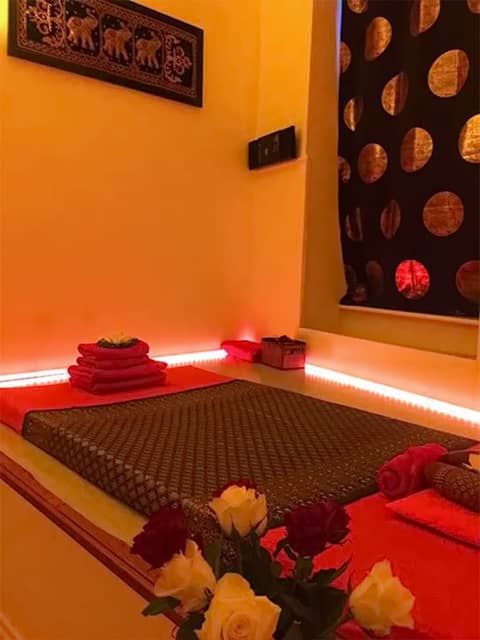 Visit our Berlin massage parlor
You will find our beautiful and quietly located massage studio directly between the subway stations Bismarckstraße and Sophie-Charlotte-Platz in the heart of Berlin-Charlottenburg.
Address
Fritschestraße 67
D-10585 Berlin